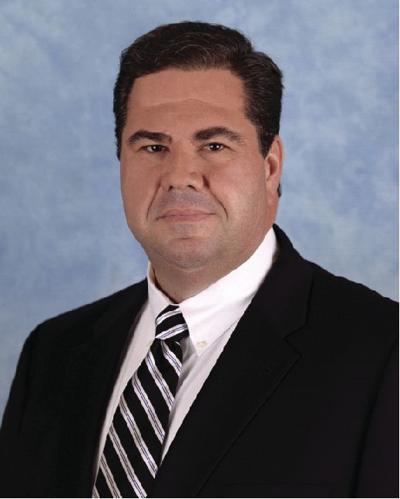 First off, I hope everyone had a great holiday this week and was able to spend some quality and fun times with friends and family.
As we prepare to ring in the New Year, I'd like to use this space this week to put a final bookend to the 2018 NASCAR season before we start to look ahead to 2019. Over the past month or so, I've been reviewing many of the intriguing storylines that came out of the 2018 season, such as Joey Logano winning the championship and the dominance of Stewart-Haas as a team.
Over the course of the season, one hot topic that continued to be brought up was the rise of young drivers in the Monster Energy NASCAR Cup Series. After a number of NASCAR's top drivers retiring over the last few years – Jeff Gordon (2015), Tony Stewart (2016), Carl Edwards (2016) and Dale Earnhardt Jr. (2017) – the idea of who would emerge as NASCAR's next wave of talent was certainly worth contemplating.
While veterans such as Kyle Busch, Kevin Harvick and Martin Truex Jr. combined to win 20 races and certainly showed they aren't going away any time soon, there are a myriad of drivers under the age of 30 who flashed their potential this season, beginning with the first race of the year.
The debate of NASCAR's next wave of young talent took center stage at the Daytona 500, where Austin Dillon took home the checkered flag to start of the year. For Dillon, who was crowned the Gander Outdoors Series champion and Xfinity Series champion in 2011 and 2013, 
respectively – right here at Homestead-Miami Speedway – it was the second Monster Energy NASCAR Cup Series win of his career.
For many people, Dillon's win spurred the season-long debate as to which young drivers could become the sport's next superstars. For the rest of the season, fans kept a close eye on the up and coming drivers to see what they could accomplish on the track.
Luckily, NASCAR and its fans had plenty of good moments to enjoy from the youthful drivers. Chase Elliott and Erik Jones both notched their first career Cup series wins at Watkins Glen and Daytona respectively. Both Jones and Elliott have enjoyed meteoric rises through the NASCAR ranks and it was great to see their success finally materialize in NASCAR's premier series.
For Elliott, there's always been a lot on his shoulders since he first entered the series in 2016. Not only was he a past NASCAR Xfinity Series champion (2014), but he is also the son of NASCAR Hall of Famer Bill Elliott. In his third year in the Cup series, it was great to see Chase Elliott finally score his first win. It didn't stop there though, as Elliott went on to win two more races in the playoff and make the Round of 8 before being eliminated from championship contention.
As for Jones, he used the 2018 season to build off of his 2017 Rookie of the Year campaign. On top of scoring his first win, he set career bests in top-5s and top-10s. Although he was eliminated in the first round of the playoffs, there's no doubt that the promising young driver will be back in the mix again next season.
Dillon, Elliott and Jones weren't the only young drivers to impress this season. Ryan Blaney captured his second career win at the Roval and Kyle Larson led more than 700 laps on the year. There's also Alex Bowman, who made the MENCS playoffs for the first time in his career, and his Hendrick Motorsports teammate, William Byron, who won the Sunoco Rookie of the Year Award.
Of course, we can't forget about the 2018 Monster Energy NASCAR Cup Series champion Joey Logano. At 28 years old, Logano is the elder statesmen of this group of drivers, but he is just the 11th driver in NASCAR history to win a cup series championship while under the age of 30 and is the youngest driver to capture the MENCS championship since Kurt Busch in 2004.
Undoubtedly, this is an exciting time for NASCAR. Having young and talented drivers like Blaney, Dillon, Elliott, Larson and Logano
present an optimistic future for the sport and bring fans some fresh faces to enjoy. As these drivers prepare for 2019, I hope they will be able to build off what they accomplished this past season.
There are still going to be veteran drivers in the mix, but it feels like the spotlight is slowly shifting towards these younger drivers. As fans, all we can do is sit back and admire their talent. Just like in any other sport, it takes young drivers time to adjust to NASCAR's premier series, and now that many of these drivers have a few seasons under their belt, it looks like they're on the cusp of becoming NASCAR's next wave of stars.
UPCOMING EVENTS AT HOMESTEAD-MIAMI SPEEDWAY
Dec. 28 Miami Exotic Auto Racing
Jan. 4-6 Sports Car Club of America
Jan. 11 Fast Lane Friday, presented by Metro by T-Mobile
Jan. 11-13 NASCAR Racing Experience: Driving 101
Jan. 18-19 24 Hour Ultra Skate
Jan. 20 Performance Driving Group
Jan. 26 Miami Exotic Auto Racing
2019 HOMESTEAD-MIAMI SPEEDWAY NASCAR DATES
Nov. 15 Ford EcoBoost 200 Gander Outdoors Truck Series Championship Race
Nov. 16 Ford EcoBoost 300 XFINITY Series Championship Race
Nov. 17 Ford EcoBoost 400 Monster Energy Series Championship