Pinning the Holiday memories with a festive family recipe or marking your year special with an ornament for the tree is what makes and captures this time of year for all of us.   For a drop by or appetizer party event, we have gathered these unique and easy effortless recipes for your party table. Our Goat Cheese covered with honey, pomegranates, and figs warmed, is yummy and easy.   Serve with crackers or toasted baguette, it will be eaten before you turn around. A bowl of mixed nuts and wedges of cheese composed on a cheese board adds effortless elegance to any party menu.
Goat Brie Cheese
1 round of Goat Brie Cheese
¼ cup honey
½ cup Pistachios
1 Fig, quartered
Top Goat Brie Cheese with honey and sprinkled with Pistachios.  Warm in oven at 350 degrees for 6-8 minutes. Serve with toasted baguette crostini's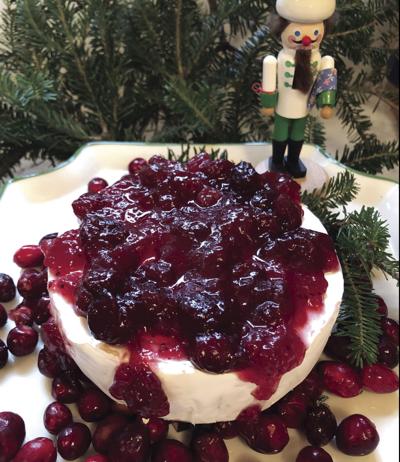 Baked Brie with Cranberry Sauce
1 round Brie Cheese
1 can Whole Berry Cranberry Sauce or homemade cranberry sauce
Crackers and baguettes
Top the Brie with cranberry sauce. Warm in oven at 350 degrees for 6-8 minutes and serve with assorted crackers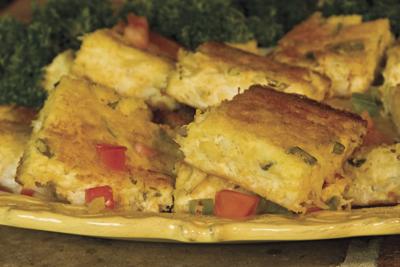 Crustless Seafood or Vegetable Appetizer
1 (1pound) can crab meat, drained
1 cup mayonnaise
1 cup Cheddar Cheese, shredded
1 cup Swiss cheese, shredded
1 cup scallions, chopped
1 cup whole milk
4 tablespoons all-purpose flour
4 eggs
With mixer, mix all ingredients together in a bowl.  Bake for one hour at 350 degrees in a greased 13 x 9-inch pan.  Cut in squares and serve.  Substitute 1 cup chopped tomato and 1 cup chopped green peppers, for crab meat, if desired.
Queens Tip:  Blue cheese can be substituted for Goat Cheese.